Innovation Contest Features Possible UBER Service for Drones
Media-based co-working space HeadRoom announced that a fortunate startup will be awarded a $5,000 grant from PECO at the finals of the Innovator of the Year competition. "In creating opportunities like this for entrepreneurs and small businesses you find unique ideas, like a company that wants to make drones for taking photos and videos available through an Uber-like app" says Dan Lievens of HeadRoom. This business is one of 30 that applied to be in HeadRoom's Innovator of the Year contest powered by PECO. Six were selected to the contest's finals which will be held Thursday, September 24th at 6pm in the Delaware County Bar Association Hall, 335 West Front Street, Media.
"Innovation is a key focus for us at PECO," said John McDonald, vice president of Technical Services for the Philadelphia-based electricity-and-gas distribution company. "As a company, we are committed to finding new ways to help customers harness the future of energy, and we are thrilled to help support and promote innovation in small businesses and a means to economic development."
PECO powered the Innovator of the Year contest in conjunction with HeadRoom, which is opening additional co-working spaces in Wayne next month and in Conshohocken in January.
"This competition is part of HeadRoom's pledge and commitment to promote innovation and propel the growth of startups and small businesses," said HeadRoom co-founder Dan Lievens. "With the advantage of co-working locations, home offices and cloud-based applications, a small business can launch and experience growth with less than a $5,000 investment. This grant from PECO will put our winner at a real business advantage."
HeadRoom accepted applications for the Innovator of the Year contest for six months. From them, it selected a dozen semi-finalists, which made presentations to six judges from the area business community on Sept. 9 and 10. Those judges chose five finalists; a sixth applicant was promoted to the finals as a social media fan favorite. As social media plays such an important part of sharing ideas, networking and building a customer base, HeadRoom wanted social media to create an opportunity for one for the applicants. The "fan favorite's" concept and posts received the highest level of engagement across our all of HeadRoom's social media channels.
The Finals will be judged by: John McDonald, PECO vice president, Technical Services; J. Patrick Killian, Commerce Director of Delaware County; Karina Sotnik, University of Pennsylvania; T.J. Greco, Strategic Architect – Ebay Enterprises; Bob Simpson, Managing Partner – Brinker and Simpson and JB Braun, Publisher – Main Line Today Magazine.
Each finalist will have five minutes to present his or her company's business case. The judges will be given three minutes to question each finalist. The winning company will be announced at the event.
In addition to hearing some exciting presentations from dynamic entrepreneurs, the event will give attendees a wonderful chance to network, discover opportunities to collaborate, and find access to resources they may not have known were available in their community.
Fordetails on the finalists and how to register for the event, click here.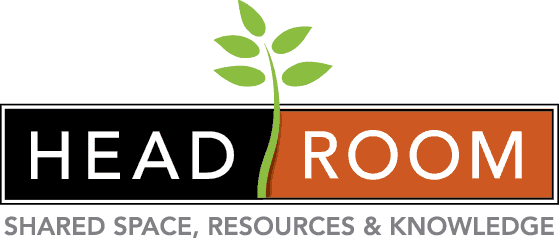 View Source